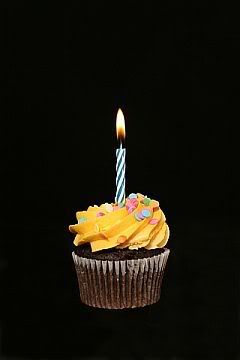 Today is mine and Brian's anniversary. It's been a year...which is nothing for some people, but for me it's a huge accomplishment-- one of my realest steps toward becoming an actual grown-up man-type person.
Addendum:
C. Dale's comment prompted me to clarify a little about the line "nothing for some people".
I have always been a little staggered by people who can seemingly float from long-term relationship to long-term relationship with little difficulty. I always seemed to lack that talent--due to a) my own commitment issues or b) poor object choices (I'll leave it for those who know me to decide which was more decisive.) With Brian it's never been like that. No contest of wills, no tip-toeing, no real fits of pique or foul temper (for me that last one is almost unheard of.) It has been, despite the physical distance, ridiculously easy. I recognized early on that he was special and that the two of us together worked very very well and that, for me at least, this was nothing but a long-term deal.