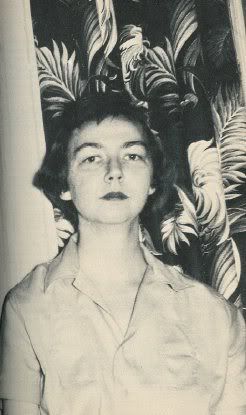 Three hundred letters
between Flannery O'Connor and Betty Hester are being released from the archives. They have been kept under seal for approximately 20 years at Hester's request. Some of the letters were included in the 1979 compilation
The Habit of Being: Letters of Flannery O'Connor,
with Hester being referred to by a pseudononymous "A" or just "anonymous." More about that in the linked article above.
The Habit of Being
was the first epistolary collection I really read simply for the pleasure of reading and it turned me on to searching out the available letters and diaries of many of my favorite writers and artists. If you've not read it yet--do it. She's damned good (misspellings and all.) I hope these just-released letters will be included in future editions or made available on their own.