Went to see
The Simpsons
yesterday with Zoe and Eric. It was good--much funnier than the show has been for years. And yes, you get to see Bart's dangle. I was surprised when we weren't immediately raptured out of the theatre...aren't animated penises one of the signs of the end times?
There was a series of dreeeeeadful previews:
Rush Hour
and
Alvin and the Chipmunks
stood out as profoundly bad. Sadly, no preview of
Who's Your Caddy.


~*~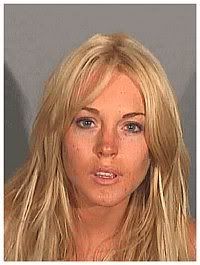 No box office news yet for LiLo's
I Know Who Killed Me.
(Who knew her career wrote its own screenplay?) This Movie Consensus from
Rotten Tomatoes
seems to sum it all up:
Distasteful and ludicrously plotted, I Know Who Killed Me is a career nadir for all involved.