Despite his appearance in the 1969 epic,
Godzilla vs. the Sea Monster
, the giant crab Ebirah never really seemed to take off like some of the other giant monsters. Imagine my chagrin, seeing him reduced to restaurant promotion in the Inner Harbor.
Will busk for food.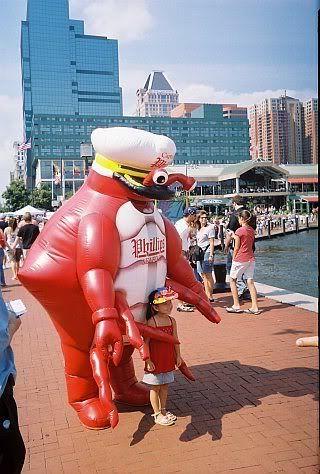 No, little princess, I have not seen your twin, nor Mothra.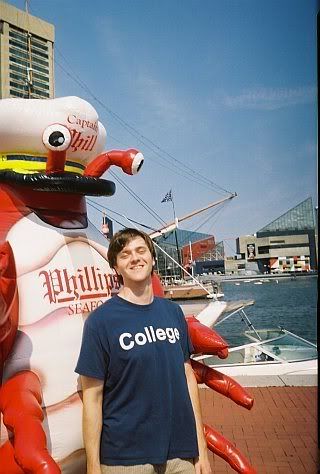 Brian with crab.
Sadly, the picture of the little boy terrifed of Phillip's Ebirah didn't turn out. I'm going to try photoshopping it this weekend. It's priceless...well..if you're amused by the suffering and tears of children.