Hat tip to my friend
Bill
for posting about
these statues
; I'd seen these mentioned in
Spin
about 10 years ago and had forgotten them--silly, silly me.
How better to indoctrinate your young'uns than to have them think Jesus cares about their extracurricular activities? What's with these kids faces? They all look a little...well, special (and not in the way that Mommy and Daddy tell them they are.) Check out the kid in cross country Jesus. He looks like Eric Stoltz in
Mask
.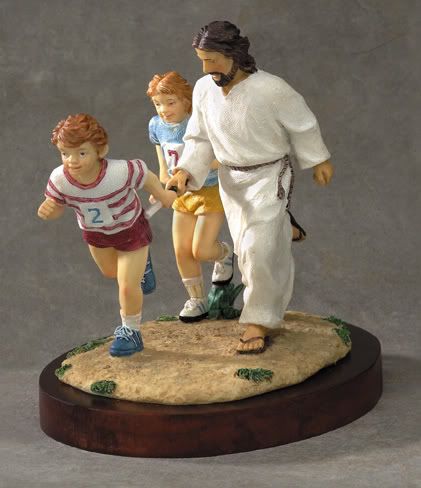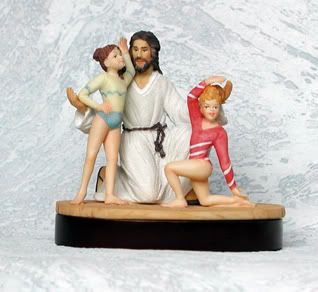 Jesus tells her that if she just throws up after eating she can finally stick her dismounts.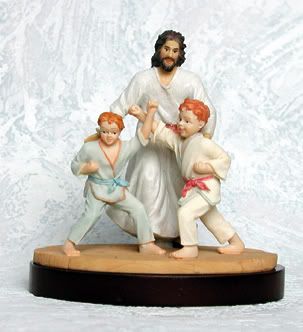 Everybody was Kung Fu Fighting, their Savior, fast as lightning.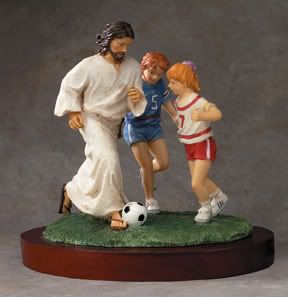 See Zidane? Jesus ain't down with headbutts.
This one just defies comment. What the hell is wrong with her face?